Additive manufacturing systems
Addi­tive man­u­fac­tur­ing has been the talk of the town for many years, and the top­ic will con­tin­ue to gain momen­tum because the poten­tial appli­ca­tions for 3D com­po­nents are vir­tu­al­ly unlimited.
The auto­mo­tive indus­try and its sup­pli­ers, the avi­a­tion, con­sumer goods and toy indus­tries, mold mak­ing (rapid tool­ing) and med­ical tech­nol­o­gy — all have been using 3D com­po­nents for a long time. Inter­est in the quick­ly and cost-effec­tive­ly pro­duced com­po­nents will also grow in many oth­er indus­tries, such as art, archi­tec­ture or land­scape design.
We offer the fol­low­ing process­es for indus­tri­al users:
Selec­tive laser melt­ing processes
Hybrid man­u­fac­tur­ing technologies
Laser cladding
Unlimited 3D printing by seamless process integration
The AMS 400 real­izes large build­ing vol­umes on an indus­tri­al scale. The sys­tem per­mits the smooth access to metal­lic 3D print­ing and the pro­duc­tion of small-series parts by addi­tive manufacturing.
The concept for large building volumes in metallic printing
Devel­oped based on the pow­der bed­ding process and fur­ther pro­cess­ing by laser melt­ing (LM), the AMS 800 is par­tic­u­lar­ly suit­able for the safe and reli­able pro­duc­tion of large-vol­ume met­al workpieces.
Custom-fit solutions for additive and subtractive manufacturing
The HybriDX-LT rep­re­sents the per­fect com­bi­na­tion of large-for­mat indus­tri­al 3D print­ing and a post-pro­cess­ing sys­tem by milling. The machine con­cept meets the pro­duc­tion require­ments of a large num­ber of inno­v­a­tive com­po­nents and prototypes.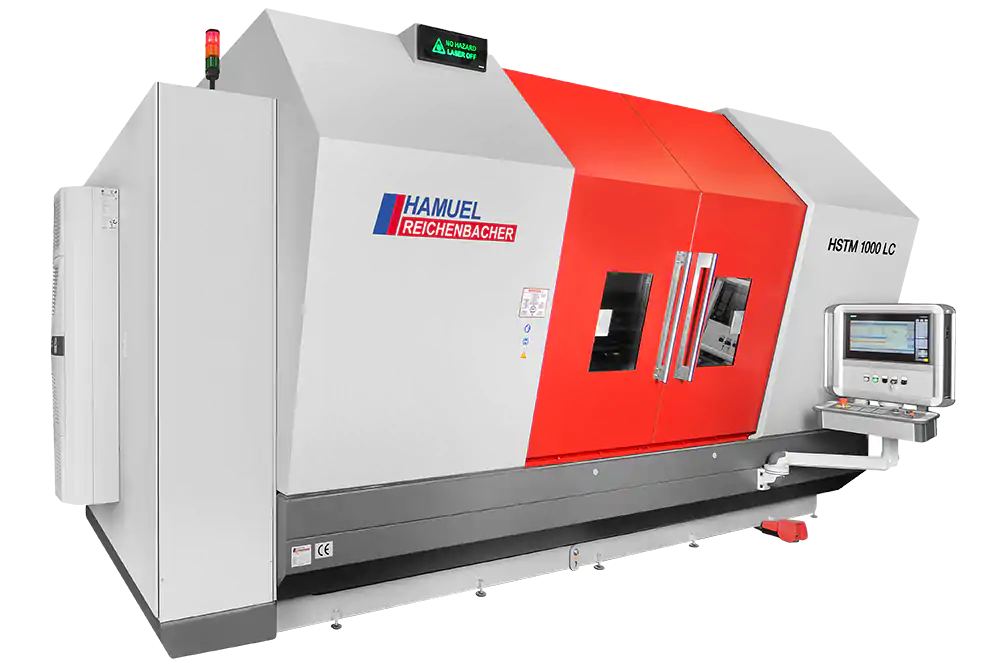 Hybrid man­u­fac­tur­ing is a high­ly flex­i­ble sys­tem for repair­ing worn parts, requir­ing only a frac­tion of the ener­gy, time and cost com­pared to man­u­fac­tur­ing new parts.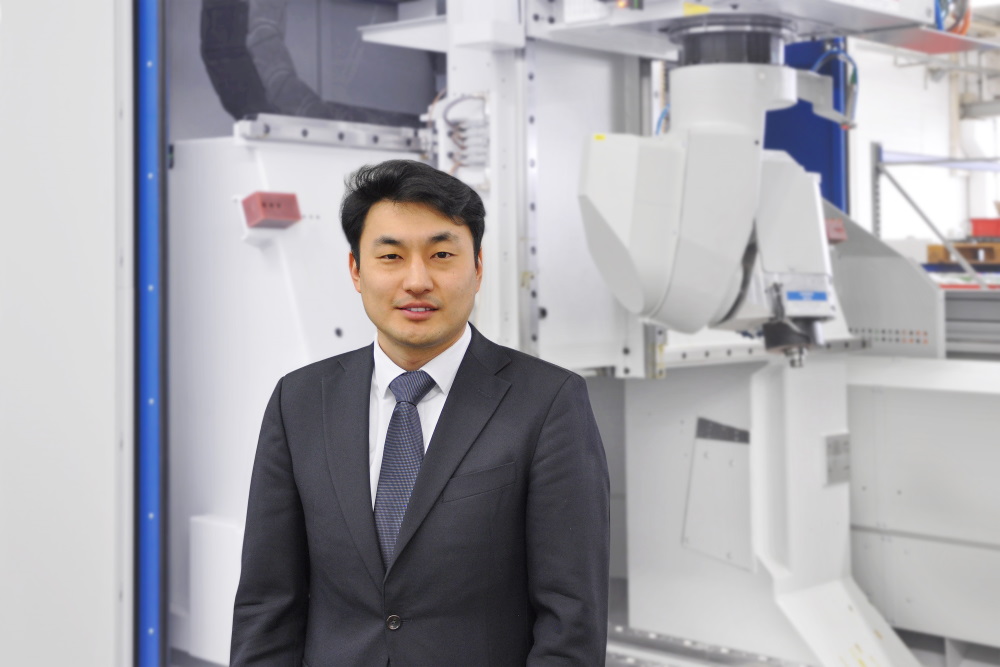 Your contact for additive manufacturing
Dr. Alexan­der Kawal­la-Nam
Head of Addi­tive Man­u­fac­tur­ing Technology
Mobile: +49 160 98923037
Tel.: +49 9561 599–116
Fax: +49 9561 599–199
f.l.t.r.: Jurij Welk, Lukas Gahn, Dieter Von­der­lind, Johannes Reis­er, Dr. Alexan­der Kawalla-Nam
The Additive Manufacturing Team
In order to achieve a prod­uct port­fo­lio with USP, we need to observe the require­ments from the mar­ket and from the cus­tomers very pre­cise­ly and take appro­pri­ate mea­sures to ensure that our knowl­edge is incor­po­rat­ed in the machine developments.
Our work is a liv­ing process that cre­ates syn­er­gies, as we use the know-how of Reichenbacher's design engi­neers, who in turn ben­e­fit from our exper­tise. This enables us to con­tin­u­ous­ly opti­mize and advance our prod­ucts and push new devel­op­ments in order to be com­pet­i­tive on the market.
To ensure this, the core team of Dr. Kawal­la-Nam, Steven Schmidt, and Lukas Gahn is sup­port­ed by three addi­tion­al col­leagues: Johannes Reis­er, tech­ni­cal sales and key account, Dieter Von­der­lind, assem­bly and man­u­fac­tur­ing, and Jurij Welk, soft­ware and stan­dard­iza­tion, who sup­ports in the area of PLC and soft­ware development.