Hybrid repair machine for turbine blades & turbo compressors
The HSTM-LC is an offer of a ful­ly auto­mat­ed machin­ing cen­ter to man­u­fac­tur­ers of tur­bine and com­pres­sor blades that fea­tures com­pre­hen­sive mea­sur­ing tech­nol­o­gy and a laser cladding unit to pro­vide them with deci­sive tech­no­log­i­cal advan­tages when machin­ing com­po­nents made of high-tem­per­a­ture nick­el-based alloys or titanium.
3D laser cladding is essen­tial­ly a 3D print­ing tech­nique based on weld­ing, in which met­al is melt­ed with a laser and clad onto a part. This is pos­si­ble with vir­tu­al­ly all con­ven­tion­al weld met­als. In addi­tion, the con­cen­trat­ed heat input and low mate­r­i­al impact allow dif­fi­cult-to-weld mate­ri­als to be deposited.
Appli­ca­tion in a turning/milling machine cre­ates a new price advan­tage for these sys­tems and also has the advan­tage that the applied met­al can be sur­face fin­ished by milling/polishing in a sin­gle clamping.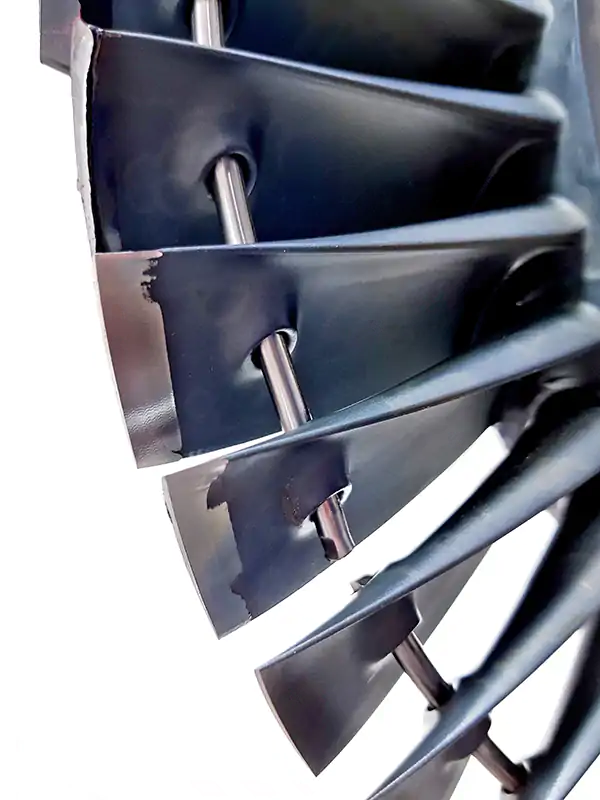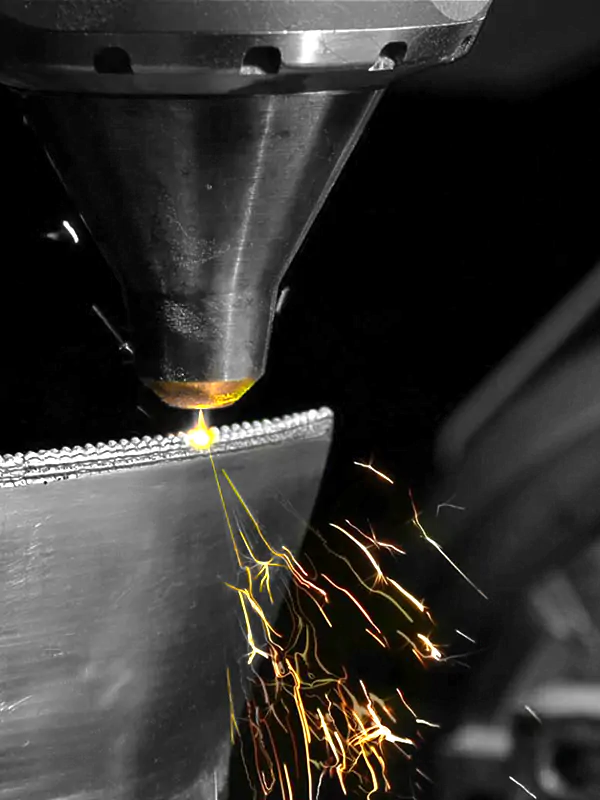 Advantages of buildup welding
In addi­tion to recon­di­tion­ing worn or dam­aged areas of a com­po­nent, laser cladding can com­bine dif­fer­ent mate­ri­als to improve com­po­nent prop­er­ties. Laser cladding, for exam­ple, per­mits the effec­tive com­bi­na­tion of dif­fer­ent mate­ri­als. This allows a part made of a sub­strate mate­r­i­al with good struc­tur­al prop­er­ties (select­ed for its strength, tough­ness and resis­tance) to be sur­face coat­ed with a hard­er and more inert mate­r­i­al to increase its wear and cor­ro­sion resis­tance. In this way, the com­po­si­tion and topol­o­gy of parts can be opti­mized for long life under harsh or extreme oper­at­ing conditions.
Do you have any questions?
Rico Bertz­ick
Key Account Manager
HAMUEL Maschi­nen­bau GmbH Co. KG
Mobile: +49 172 6658713
Tel.: +49 9566 9224–839
E‑Mail: rico.bertzick@hamuel.de